2023 Business Transportation Service
If you're a company large or small, looking for private shuttle transfers for your employees travelling to Banff or Lake Louise for a conference or corporate retreat, we can help with our vast experience in these types of bookings.
At Mountain Park Transportation we pride ourselves on our professionalism, so you can organize your transfer safe in the knowledge that your transportation with us will be provided with a touch of class.
Email us at [email protected] to discuss.
Testimonial
Canadian Roots Exchange (CRE) – A national Indigenous youth led organization
Erica Brown – April 2023
Canadian Roots Exchange (CRE) had the privilege of working with Mountain Park Transportation in shuttling folks for our event between Calgary Airport and Banff. To say this team goes above and beyond doesn't even begin to express the capacity they gave to us. From the initial info-gathering phone call to the final e-mails checking in, we had a good feeling, they were very organized and genuinely cared about our experience. Special shout-out to both the Richard's – Richard M. who graciously hand-held us through the process and responded to my multiple e-mails, changes and questions (and also drove a 5am shuttle!). Richard C. who took the time to text every single person that was booked on the shuttle with detailed info/reference photos. Not only that but told stories about the area as they were driving through the mountains. To Erik, who worked into the night (past our agreed time) to make sure that folks from delayed flight were able to catch the shuttle. Scott, Joe, and Andrew were also great, kind and helpful. We had some nervous travellers, even some who hadn't left their home communities before, and this team made all the difference in easing nerves and starting/finishing our event on a good note. THANK YOU!!! 1000% recommend and will be our go-to shuttle company when visiting Banff.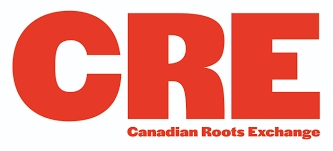 Testimonial
Gallagher – A global leader in insurance, risk management and consulting services
Danielle Hurley – May 2022
I had the pleasure of working with Mountain Park Transportation to help me coordinate airport shuttles to and from the Calgary airport to the Fairmont Lake Louise for a corporate retreat from May 2-May 6th 2022. This coordination entailed accommodating several different arrivals/departures from across Canada and the US. Richard was incredibly patient with the consistent changes/requests our group challenged him with on pretty much a daily basis throughout the planning process. Richard assisted with every wish we had including providing each shuttle with a "snack bag" for the 2.5 hour drive as he understood we were delivering senior executives to the Fairmont so wanted to help make it a positive experience-they hit it out of the park for me! No request was too big, the communication necessary to coordinate this type of event was extraordinary, the vehicles were impeccably clean, drivers were early to each pick up, I could go on and on about how professional MtnPark is and how I would highly recommend them to anyone coordinating a large event or even for a smaller group. Thanks again to the "Richard's" …..I couldn't have done it without you!